---
"마노체"는 1993년에 첫선을 보였다. 안상수체 이후 세벌식 모듈 글꼴에 대한 다양한 실험이 이루어졌고, 그 중 마노체는 선 모듈로 이루어진 글꼴이다. "AG 마노체 2014"는 디자이너 안상수가 설계한 마노체 2013을 판올림 한 것이다. 2007년 1차 판올림이 진행되어 3종의 굵기 파생이 이루어졌고, 2014년 2차 판올림으로 5종의 굵기 파생과 함께 한글, 라틴, 숫자, 기호 활자의 시각 보정이 이루어져 다벌식 탈네모틀 글꼴로 재구성했다.
---
원도 설계:
안상수
기획:
AG 타이포그라피연구소
디자인: 윤민구, 노민지
분류: 서체, 2014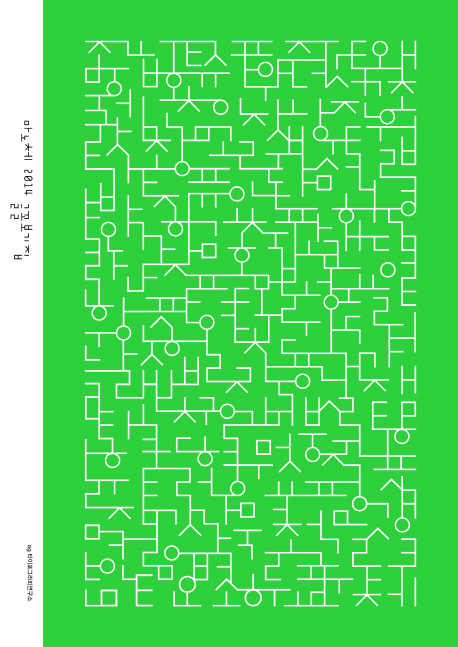 ---
Mano
was initially introduced in 1993. Various experiments of three-set modular typefaces were attempted after Ahnsangsoo font, and Mano was one of them. It is a typeface composed of stroke modules.
Mano 2014
is an upgraded version of
Mano
(1993), which was designed by Sangsoo Ahn. First upgrade was preceded in 2007; three weights were derived. Second upgrade was preceded in 2014; five weights were derived. Hangeul, Roman Alphabets, numerals and symbols were visually adjusted. The font was recomposed into a multi-set de-squared type.
---
Original Drawing:
Sangsoo Ahn
Planning:
AG Typography Institute
Design: Mingoo Yoon, Minji Noh
Categorize: Typeface, 2014
---