---
더페이지갤러리의 새로운 브랜드 아이덴티티를 위한 로고타입과 전용 라틴 알파벳 서체. 단정하고 젊은 인상을 띤 지오메트릭 산세리프와 같은 뼈대를 가진 세리프를 하나의 패밀리로 제안했다. 한국의 작가들을 꾸준히 소개함과 동시에 참신하고 실험적인 해외 작가들의 기획 전시를 지속적으로 선보이고 있는 갤러리에서 한글과 함께 쓸 때 더 잘 어울리도록 특정 알파벳의 획을 직선 형태가 강하게 느껴지도록 디자인했다.
---
클라이언트:
더페이지갤러리
분류: 로고타입, 라틴 알파벳, 전용서체, 2022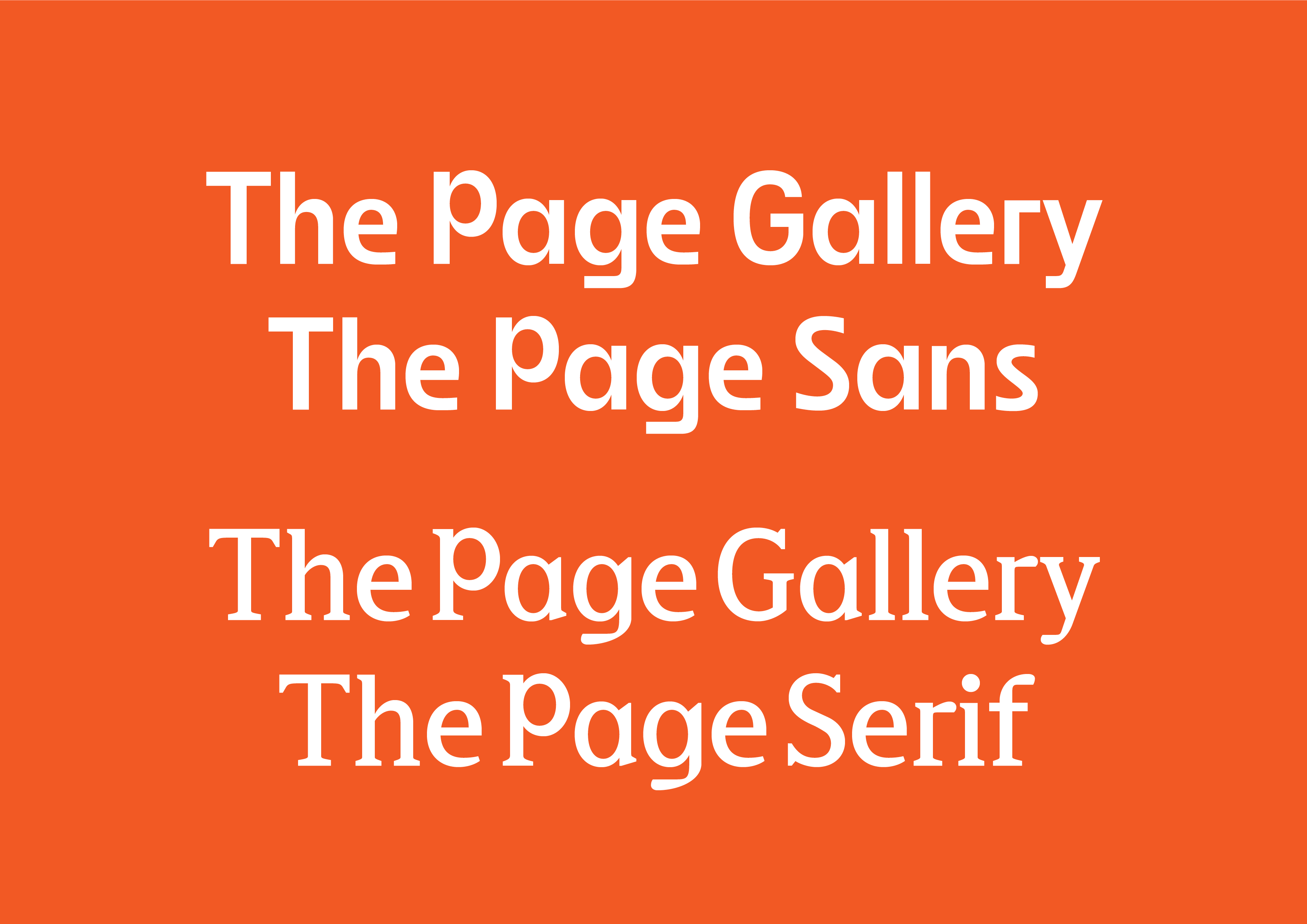 ---
The Page Typeface Family
is a custom typeface designed for the new brand identity of
The Page Gallery
. The Page Gallery has been continuously hosting exhibitions of foreign artists through novel and experimental organization of exhibitions while continuously introducing major Korean artists. Sans and Serif families are designed in pairs because they have the same structure, to give us the same impression and characters. That two styles can be used for various typographic purposes, including a logo or art brochures.
---
Client:
The Page Gallery
Categorize: Logotype, Latin, Custom Typeface, 2022
---
---

---
---
---